Attorney Lacey Conn wins summary judgment for Condominium Association in property damage case.
February 26, 2020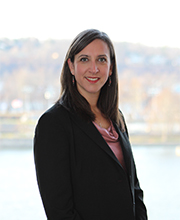 Attorney Lacey Conn, an attorney in TT&H's Fairfax, VA office, recently won summary judgment in a property damage action brought against a Condominium Association (the "Association") in Washington, DC.  Plaintiff, who owned a condominium within the Association, brought suit against the Association, alleging that the foundation surrounding her building had been graded incorrectly, forcing water towards her unit.  Eventually, water began entering the unit, coming up through the floors in several rooms, rendering the unit unlivable.  Plaintiff sought to recover for damage to her personal property, for the repairs to her unit, and for the lost value of the unit.  In winning summary judgment, Lacey relied upon the Association's Bylaws, which contained a limitation of liability clause.  Specifically, the Association was not liable for damages resulting from water that leaked or flowed from any portion of the common elements.  Plaintiff did not dispute that the foundation was a common element.  The Court granted the Motion for summary judgment, finding as a matter of law that the limitation of liability clause expressly prohibited any liability against the Association under these circumstances.
Questions about this case can be directed to Lacey Conn, at (571) 464-0433 or lconn@tthlaw.com.