Attorney Monica O'Neill wins defense verdict following a one-week trial in the State of Delaware.
January 31, 2017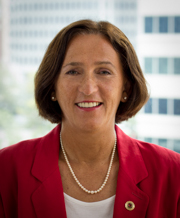 On January 27, 2017, following a trial conducted by the Honorable Jeffrey J. Clark of the Superior Court in Kent County, Delaware, Monica O'Neill won a unanimous verdict in favor of her clients. The verdict was returned after four days of testimony and a jury deliberation of more than four hours.
The case involved a plaintiff who claimed physical injury when a floor collapsed beneath him. The plaintiff, who had been served eviction papers two months prior to the date of the incident, claimed the defendant-landlords were guilty of negligence.
At trial, Monica presented uncontradicted expert testimony that the damage to the linoleum floor was intentionally caused, creating an opening in the floor of sufficient size to allow the plaintiff's leg to pass through the floor surface. Monica also presented evidence that the plaintiff's post-incident surgeries were attributable to a debilitating degenerative condition that existed prior to the date of loss, as opposed to being caused by the subject incident.
Monica would like to recognize the contribution her team brought to this victory, with Kim Dutch assisting with the pre-trial filings and motions, Jonathan Greenberg assisting with over 7,000 pages of exhibits, and Susan Ohrt maintaining the file materials in an organized fashion. Questions about this case can be directed to Monica O'Neill, at (215) 564-2928 ext. 8503 or moneill@tthlaw.com.