Francis DiSalle wins complete defense verdict in premises liability case.
April 05, 2017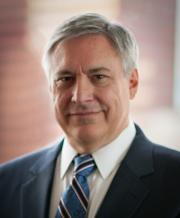 On March 13, 2017, Francis DiSalle obtained a complete defense verdict for his client, a condominium association, in the Court of Common Pleas of Allegheny County, Pennsylvania. Plaintiff had sued the defendant for injuries arising from a slip and fall on ice while leaving her parents' condominium unit after dark. The ice was formed when a water valve leaked, sending water onto the walkway. Plaintiff had alleged that the condominium association was negligent for not having adequate lighting. Following a four-day jury trial, the jury returned a verdict in favor of the condominium association, finding no liability on its part.
Questions about this case can be directed to Fran DiSalle, at (412) 434-8596 or FDisalle@tthlaw.com.