Joshua Bovender successfully secures landlord's dismissal from Cumberland County premises liability lawsuit.
January 15, 2019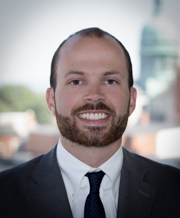 On January 7, 2019, Attorney Joshua Bovender obtained the dismissal of a landlord/property owner in connection with a Cumberland County civil action brought by a well-known Philadelphia law firm.  The suit concerned injuries to a tenant's boyfriend, who tripped and fell over a piece of cracked patio concrete.  Arguing for dismissal, Josh cited language from the lease relinquishing the owner's control over the subject patio.  The two-judge panel agreed and granted summary judgment, dismissing all claims against Josh's client, with prejudice.
Questions about this case can be directed to Joshua Bovender, at (717) 237-7153 or jbovender@tthlaw.com.