Thomas, Thomas & Hafer, LLP Elevates Two to Equity Partner
December 30, 2020
Thomas, Thomas & Hafer, LLP ("TTH") is excited to announce that it has elevated Rebecca Sember-Izsak and Josh Bovender to equity partnership.  Todd Narvol, the Firm's Chief Financial Partner, had this to say about Rebecca and Josh: "We focus on developing and retaining talent because our people are the lifeblood of our business.  Part of that effort includes recognizing and promoting attorneys.  These two lawyers have made significant contributions to the Firm through their exceptional client service, outstanding legal acumen, and effective participation in the internal operation of our organization.  Their elevation reflects a recognition of their accomplishments, our confidence in their continued success, and yet another worthwhile investment in the future of our organization.  We are excited to welcome Rebecca and Josh to our partnership."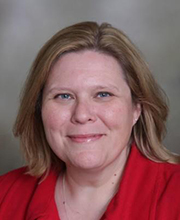 Rebecca is a lawyer in the Firm's Pittsburgh office, where some of the world's largest and most well-known retail establishments entrust her with defending them against general liability claims.  Rebecca received her law degree cum laude from Tulane University and her undergraduate degree magna cum laude from Duquesne University.  Rebecca is barred in Pennsylvania and Washington.  You can contact Rebecca at (412) 926-1446 or rsember@tthlaw.com.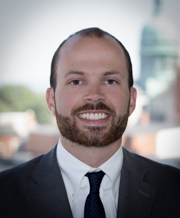 Josh has spent his entire career at the Firm.  Josh is a lawyer in the Harrisburg office, where he splits the bulk of his practice between representing entities in commercial litigation matters and representing insurers and their insureds with regard to general liability cases.  Josh received his law degree from Widener University School of Law and his undergraduate degree from Elon University.  Josh is barred in Pennsylvania.  You can contact Josh at (717) 237-7153 or jbovender@tthlaw.com.
TTH is a regional civil litigation law firm with approximately 80 lawyers in 10 offices throughout the Mid-Atlantic region.