TT&H Attorney James Swartz, III, wins defense verdict in Philadelphia negligence action.
December 16, 2019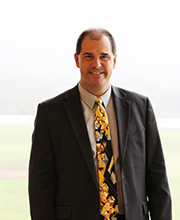 Attorney James Swartz, III, recently won a defense verdict following a jury trial in Philadelphia County.  Plaintiff claimed that he had slipped and fallen on a patch of ice created by a melting-refreezing phenomenon located on a sidewalk controlled by Mr. Swartz' client.  Plaintiff sustained a trimalleolar fracture of his right ankle as a result of the accident.  He claimed damages for past wage loss and medical expenses, as well as future medical expenses.
At trial, the Plaintiff admitted that he had walked across the sidewalk earlier in the day and was aware of the conditions, but claimed that he did not see the particular patch of ice on his way back across the sidewalk minutes later.  Relying on Plaintiff's admissions, Jim argued that there was no liability because Plaintiff was aware of the conditions (having walked over them minutes before he returned and fell) and because Plaintiff was not paying reasonable attention to where he was walking in light of these circumstances. The jury found "no negligence" on the part of Jim's client.  Accordingly, a verdict was entered in favor of the defense.
Questions about this case can be directed to James Swartz, III, at (610) 332-7028 or jswartz@tthlaw.com.