TT&H Attorney Lacey Conn wins dismissal of multi-million dollar wrongful death suit.
January 27, 2020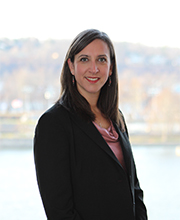 Attorney Lacey Conn recently won the dismissal of a wrongful death suit with multi-million dollar exposure.  The action had been filed in Fauquier County, Virginia.  The case arose out of a December 23, 2016 motor vehicle accident where the 37 year-old decedent ran off an interstate and into the end of a guardrail, which speared and killed her.  The plaintiffs alleged, in part, that the guardrail was improperly installed.  Lacey's client allegedly trained a third-party about how to install the guardrail.  Lacey successfully argued that Virginia law did not recognize a tort for negligent training, convincing the Court to dismiss the case, with prejudice.
Questions about this case can be directed to Lacey Conn, at (202) 945-9502 or lconn@tthlaw.com.