Anthony Bowser scores complete defense victory in wage and hour arbitration.
March 21, 2017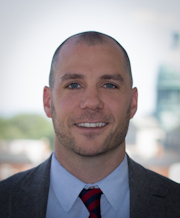 Anthony Bowser recently obtained a defense award for an employer in a private arbitration in which a former employee sought more than $66,000 in sales commission payments. The dispute arose between a California-based company and an outside sales employee working from his home in suburban Philadelphia. The employee was terminated after the company discovered he had been moonlighting for another company and also submitting fraudulent expense reimbursement requests. After his termination, the salesperson sought commissions on two projects he worked on, but which closed after his termination date.
The Arbitrator found in the employer's favor on all issues. First, the Arbitrator found that the dispute was arbitrable under the employment agreements and because the employee waived any contrary argument by submitting the case to AAA arbitration. Second, the arbitrator found a choice of laws issue to be of no moment – and did not make the dispute statutorily non-arbitrable under California law – because Pennsylvania's statute and California's statute are identical in their relevant provisions. Third, the employee failed to show a contractual right to the commissions and did not meet his burden to show the commission structure was unconscionable. Finally, even if the employee could have shown an entitlement to the commission, his conduct barred any recovery under the doctrine of unclean hands.
Questions about this case can be directed to Anthony Bowser, at (717) 441-3959 or abowser@tthlaw.com.