Lou Long prevails on appeal, as the Pennsylvania Superior Court affirms the entry of declaratory judgment on a professional services exclusion.
August 25, 2017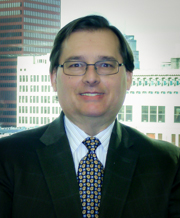 The Superior Court of Pennsylvania affirmed a declaratory judgment TT&H Attorney Lou Long had obtained at the trail court level. The declaratory judgment established that the professional services exclusion negated coverage under a businessowners' policy for claims brought by a massage customer for burns allegedly caused by a footbath machine. The machine was supposed to improve circulation in the feet of a customer suffering from diabetic neuropathy. The massage therapy was performed at a day spa by a licensed cosmetologist.
The court ruled that the exclusion was not ambiguous and that it applied to the massage therapy because the state regulated the spa services and licensed the cosmetologist. The service involved specialized knowledge and skill and the machine was an integral part of the service performed. Only licensed cosmetologists were allowed by the spa to use the footbath for customers. The court did, however, reject the insurer's arguments that there was no insurable interest to support the policy which was issued to the spa manager rather than her daughter, who actually owned the spa. The daughter operated the spa under a fictitious name, which was also referenced in the policy. The court explained that both the manager, as the lessor of the premises and as an employee of the spa, and her daughter, as the spa owner, had expectations that their economic interests in the spa would be protected by the insurance policy, which was paid for from the spa's checking account.
The insurance company was represented at trial and on the appeal by Lou Long, Chair of TT&H's Appellate Practice Group. Lou can be contacted at (412) 926-1424 or at llong@tthaw.com.