Scott McCarroll wins non-suit in Cumberland County indemnification action.
April 27, 2017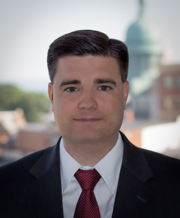 Pleas of Cumberland County, Pennsylvania. The underlying claim involved a worker who, while installing a sign for the tenant, suffered burns and other injuries to his hand after it came into contact with an electrical wire. The landlord settled the underlying claim for $115,000.00. Following a day of trial, Scott moved for a non-suit. Finding that the landlord had failed to establish its case, the Court granted Scott's Motion.
Questions about this case can be directed to Scott McCarroll, at (717) 237-7131 or smccarroll@tthlaw.com.