Thomas, Thomas & Hafer LLP Welcomes a New Attorney, Jared M. Mellott, into the Firm
August 19, 2019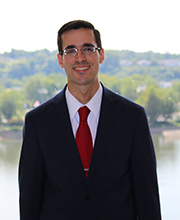 August 19th, 2019 – Thomas, Thomas & Hafer LLP is pleased to announce the hiring of Jared M. Mellott, Esq. Mr. Mellott will be working out of the firm's Harrisburg office.
Mr. Mellott began his legal career as a Judicial Law Clerk for the York County Court of Common Pleas.  During his time there Mr. Mellott assisted in civil, family and juvenile legal matters.
In 2009 Mr. Mellott joined the York County District Attorney's Office as a Deputy Prosecutor.  In 2012, the York District Attorney promoted Mr. Mellott to the position of Senior Deputy Prosecutor.  As a Senior Prosecutor, Mr. Mellott supervised the Vehicular Crimes Unit, prosecuting cases involving major vehicle collisions, including fatalities and serious injuries, as well as DUI and auto theft cases.  Mr. Mellott later supervised the Felony Drug and Forfeiture Unit, prosecuting drug overdose deaths, possession with intent to deliver, and civil asset forfeiture cases.  As supervisor of one of the general trial teams, Mr. Mellott continued to handle felony drug cases, as well as vehicular homicide, robbery, burglary, and assault cases.
Mr. Mellott has litigated more than 100 jury trials to verdict.  He brings a wealth of trial experience to his new position in private practice with our firm.
Mr. Mellott will be joining the General Liability group.