TT&H Attorney James Swartz, III, successfully obtains abatement in Monroe County trip and fall case.
November 29, 2018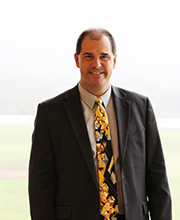 James F. Swartz, III recently won the abatement of a trip and fall claim venued in Monroe County, Pennsylvania.  The Plaintiff allegedly tripped and fell in the parking lot of a restaurant owned by Jim's client, resulting in a fractured hip.  Suit was filed in 2013 and the Plaintiff thereafter died in 2016.  Four months later, Plaintiff's counsel filed a suggestion of death.  However, Plaintiff failed to take out letters of administration for the appointment of a personal representative for a period well in excess of one year.  Jim filed a Petition for abatement pursuant to 20 Pa.C.S. § 3375, which requires the substitution of  a personal representative within one year of the filing of the suggestion of death.  The Court agreed with Jim that the delay in taking out letters was not reasonably explained and dismissed the case by entering judgment in favor of the defendant.
Questions about this case can be directed to Jim Swartz, III, at (610) 332-7028 or jswartz@tthlaw.com.