TT&H Attorney Jolee Bovender wins defense verdict for hotel in premises liability action.
August 28, 2019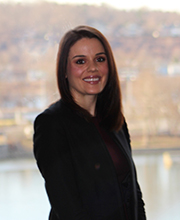 In connection with a recent arbitration, TT&H Attorney Jolee Bovender won a defense verdict on behalf of a Gettysburg area hotel.  The Plaintiff claimed that he tripped and fell over a loose bumper block located in the hotel's parking lot, resulting in a fractured elbow.  Jolee was able to secure a defense verdict for the hotel, successfully arguing that a bright blue bumper block, even if loose, is not a dangerous condition.  She further argued that the condition was open and obvious and could have been avoided by the Plaintiff with the exercise of due care.
Questions about this case can be directed to Jolee Bovender, at (717) 255-7626 or jmbovender@tthlaw.com.