TT&H Attorney Lacey Conn wins summary judgment in connection with a dog bite incident that allegedly caused severe and permanent injuries.
September 04, 2018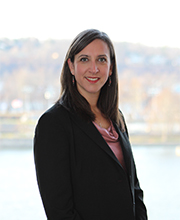 On August 20, 2018, the Circuit Court for Prince George's County, Maryland granted summary judgment in a case arising out of a dog bite that occurred at the Defendant's business.  The Defendant owned two African Boerbels, one of whom had bitten before.  The Defendant routinely brought the dogs to work with him.  Plaintiff, who had an appointment with a different business that shared space with the Defendant, entered the Defendant's business while the dogs were unattended.  The dogs bit Plaintiff on his arm, hand and thigh, resulting in severe scarring on the arm and leg and permanent nerve damage to the arm.  Plaintiff alleged that he had been unable to work since the accident and, as a result, became homeless.  Plaintiff had been to the Defendant's property a couple of days before the incident and was aware that there were dogs on the property.  There was also a Beware of Dog sign on the door to the insured's business.   Arguing that Plaintiff was a trespasser as to the insured and that he assumed the risk of injury, Lacey obtained summary judgment for the Defendant.
Questions about this case can be directed to Lacey Conn, at (202) 945-9502 or lconn@tthlaw.com.