Josh Bovender wins defense verdict for contractor sued in negligence action.
January 18, 2018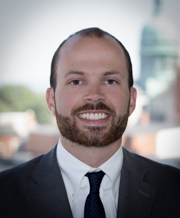 On January 15, 2018, Attorney Joshua Bovender secured a defense arbitration award in Perry County. The plaintiff was represented by a well-known Harrisburg law firm and asserted that the defendant, a contractor, negligently inspected and repaired the bathroom floor in her residence. Plaintiff was injured when the bathroom floor collapsed two weeks after the contractor had inspected it. At the arbitration, Josh successfully argued that the contractor did not breach the standard of care, and was without any notice that the flooring was structurally unsound. The arbitration panel agreed and found no liability on the part of the contractor.
Questions about this case can be directed to Joshua Bovender, at (717) 237-7153 or jbovender@tthlaw.com.