TT&H Attorney Bernie Kwitowski wins defense arbitration award in connection with a Monroe County slip and fall incident.
January 09, 2019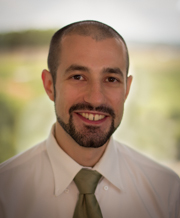 Last month, Bernie Kwitowski, an attorney in TT&H's Lehigh Valley Office, won a defense award following a private arbitration.  The action concerned a slip and fall on oil in the parking lot of a commercial shopping plaza.  The Plaintiff claimed significant neck and back injuries from the incident and underwent considerable treatment, including a cervical fusion.  At the arbitration, she claimed medical expenses in excess of $200,000.00 and lost wages in excess of $70,000.00.  In contesting liability, Bernie argued that the property owner had no actual or constructive notice of the condition, while also arguing that the condition was open and obvious, and that no duty was owed to the Plaintiff with respect to the same.  Agreeing that liability had not been established, the arbitrator entered an award in favor of the property owner.  Notably, prior to filing suit, Plaintiff made a settlement demand of $1,000,000.00.
Questions about this case can be directed to Bernie Kwitowski, at (610) 332-7018 or bkwitowski@tthlaw.com.