TT&H Attorney James Swartz, III wins defense arbitration award in Bucks County trip and fall case.
November 29, 2018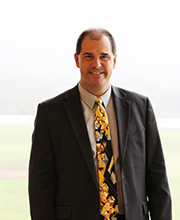 James F. Swartz, III, an attorney in TT&H's Allentown office, recently secured a defense arbitration award in Bucks County.  Plaintiff claimed that she tripped and fell over a manhole cover located within a paved walkway on the defendant homeowners' association's property.  In connection with the accident, which was unwitnessed, Plaintiff claimed that she broke her ankle.  She further claimed that after the fall, she could not walk from the area and was found by police officers next to the manhole cover.  At arbitration, Jim introduced evidence that the police officers were called to an area some two blocks away from the alleged condition, where they then found the Plaintiff.  Based on this evidence, Jim was able to convince the arbitration panel that the fall did not occur on the portion of the walkway at issue.
Questions about this case can be directed to Jim Swartz, III, at (610) 332-7028 or jswartz@tthlaw.com.