Joshua J. Bovender secures dismissal of roofing contractor in seven-figure Hurricane Sandy claim.
November 08, 2018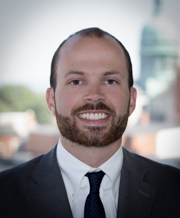 On October 29, 2018, Attorney Joshua Bovender won the dismissal of a roofing contractor in a Berks County lawsuit.  The suit arose from a seven-figure property damage claim following Hurricane Sandy.  During the course of the litigation, Josh uncovered a procedural flaw in the joinder claims against his client, the roofing contractor, who was alleged to have negligently installed temporary roofing materials at the property.  This procedural flaw stemmed from the dismissal of the joining defendant, which allowed Josh to successfully argue that the Plaintiff was unable to proceed with a claim against the roofing contractor under the circumstances.  The Court agreed that the joinder claims were untenable and granted summary judgment, dismissing the claims against Josh's client.
Questions about this case can be directed to Joshua Bovender, at (717) 237-7153 or jbovender@tthlaw.com.