TT&H Attorney Matthew Ridley wins dismissal of toxic tort action in Union County, Pennsylvania.
January 27, 2020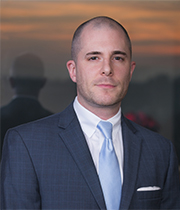 TT&H Attorney Matthew Ridley recently won summary judgment in a Union County action asserting premises liability and negligent interference with assistance.  The action was brought by a patient in the Defendant's drug and alcohol addiction treatment facility.  The Plaintiff claimed various physical and psychological injuries allegedly caused by exposure to a hazardous chemical emitted from a fire sprinkler in the facility.  After five years of litigation, and with jury selection a mere four days away, Attorney Ridley convinced the Court to enter summary judgment for the Defendant.  Dismissing the case, the Court found a lack of competent evidence to support the Plaintiff's allegations that Defendant failed to maintain the sprinkler system, while also finding a lack of credible evidence that any hazardous chemical was involved or that Plaintiff suffered any injury as a result.
Questions regarding this case can be directed to Matthew Ridley, at (717) 255-7239 or mridley@tthlaw.com.